Diamond Dust Furano is located on the north island of Japan, in central Hokkaido in a small local town called Furano.
Furano has a unique nickname – the "navel town" for its central position on the northern Island.
Furano is well known for its powdery slopes in winter and the stunning fields of flowers and lavender in summer.
To find out how to get to Furano visit our How to Get Here page.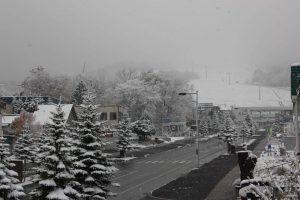 Our apartments are located in the Kitanomine area on Furano.
We are only a short 450m walk from the ski slopes and the Kitanomine Gondola.
The apartments are also a 100m from the Seven Eleven just across the road. Handy for supplies & yummy snacks after a long day!
You can find us on the Furano City Map below by the red dot on the left hand side just past midway down: